I went veg on August 1, 2008. I was expecting to survive on tossed salads with vinegar and eat raw vacuum packed tofu out of the box with a spoon. This attitude was partially due to some popular preconceived notions that circulate around the omnivorous world, and partially due to to my earlier flirtations with vegetarianism in high school and college.
I found out pretty soon that a lot had changed since the nineties (praised be the most high). And in the two years since, some more things have gotten even better. Five things in particular have impressed me. And because dinner tonight was so far from praiseworthy, I'll share them with you.
1. Cookbooks
I checked a vegetarian cookbook out of the public library when I was sixteen. It may be the only thing I would ever consider toting to a book burning. What I mainly remember were recipes for cold bean salads and a truly terrifying concoction of of cottage cheese, cabbage, and apple cider vinegar. I slammed it closed in horror and decided that this vegetarian lark wasn't for me.
I don't have to tell you all that veg*n cookbooks have vastly improved in the last fifteen years. Some of my most rave reviews have come from omnivores chowing down on
Isa's vegan cupcakes
(the coconut ones and pineapple rightside uppers will win over almost anyone). My mother has even omni-cized a couple of promising recipes from my favorite vegan cookbooks. The true version is better, of course, but she never believes that until I cook it for her.
I'm a big fan of all the deserved classics, of course, but I'm currently enamored of Kim Barnouin's
Skinny Bitch: Ultimate Everyday Cookbook
. I've read the original Skinny Bitch, and I can't say I was inspired by the recipes offered in said edition. This is a whole new ball game. Barnouin has some incredible looking recipes in there (some simple ones, some exotic) and many of them are low carb. I can't wait to give them a try.
2. Fashion
I had a girlfriend in high school whose older brother converted to Buddhism. He needed cruelty-free shoes, and consequentially ended up with a pair of Kmart old man sneakers fastened with Velcro.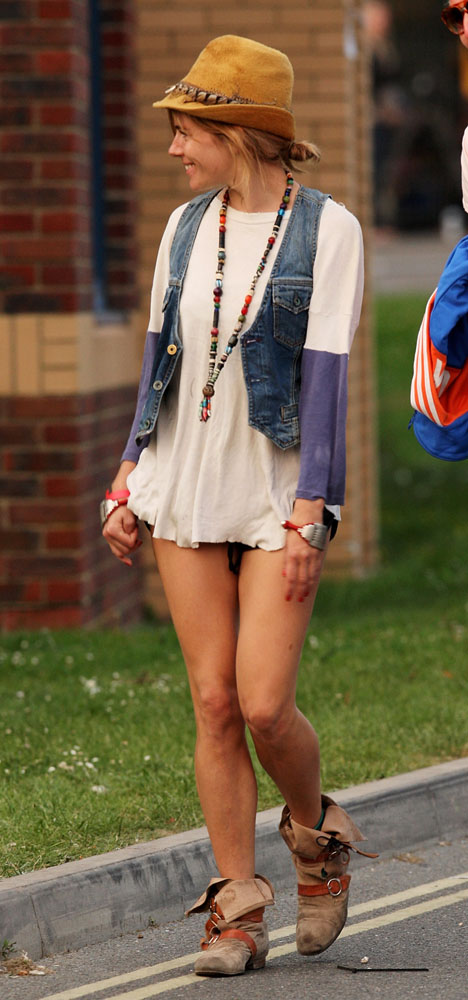 That was vegan fashion in the early nineties. That, or old-school hemp and gauze style hippie wear. Though I've never been one for old man shoes, I kind of like the hippie gear. Unfortunately, I don't look quirky and winsome in such clothes, like Sienna Miller. Instead, I look like a bag lady, or Mokey from Fraggle Rock.
Things have gotten a lot better. Though I don't have the cash for the vegan haute couture that's started to emerge in the last few years, I still have a few good cruelty free items in my closet. Like these sneakers from Simple. Not only are they comfy and free from animal products, but they're also biodegradable. Not that I'm going to be trashing them anytime in the near future - I'm planning on wearing the soles through on these.
3. Cheese
I tried some soy shreds back in 1999. They were on sale in the produce section of Publix, and they were promisingly orange. They were also malodorous and they had roughly the same texture as Silly String. Foul stuff.
I won't waste your time rhapsodizing about how great vegan cheese is now; it's even improved over the past two years. You should find out for yourself. They sell Tofutti Better Than Cream Cheese at most major supermarkets, you know. It's the gateway drug.
4. Convenience Foods
Have you tried Tofurky frozen pizza yet? I have. We cooked up one of those (for the veggie, me) and a Tombstone (for the omnis - ie, three other adults) just a few days ago. Everyone tried a tiny sliver of the Tofurky one, just because they wanted to see what freaky vegan frozen food tastes like. When I sat down at the table, there was still half of my pie left. Everyone finished their pieces and went for seconds before me. When I got up for more, there was only a slim little wedge of Tofurky pie left. The Tombstone was almost untouched.
My local natural foods store, the Grassroots Market, has bestowed this gift upon me. They also have given me frozen vegan Thai chicken entrees and a ready-made falafel that is surely the food of the gods. On nights when I'm too tired (read: lazy) to cook, I am well-fed indeed.
Vegan convenience foods. Good for you? Not particularly. Tasty? Oh, heck yeah.
5. Restaurant Options
Pita Pit
,
Mellow Mushroom
,
Moe's
,
Panera
, and
Yogaberry
(self-serve frozen yogurt) are all within ten miles of my house. You can feast like a vegan king at each of these locations. This is a far cry from the garden salad I thought I'd be "enjoying" on nights out. Even the frozen yogurt shop offers a dairy-free option every day, and they don't bat an eye if you skip the frozen treats altogether and just load up on fruit toppings instead.
There were many vegetarian pioneers who made these dining opportunities available to me. The only reason restaurants offer vegan delights is because those who came before me begged for better things to eat. I raise my falafel salad to you in tribute, brave forerunners. Thanks :)
And thanks to y'all for sticking with me. I promise something better for tomorrow :)